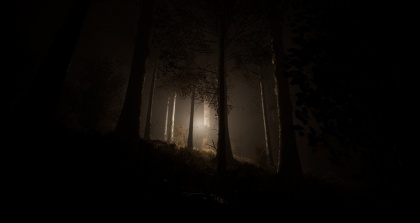 Let's try to answer the most asked question about Dead Matter: When will it come out?
The game will be released in two stages: First a Closed Alpha for a limited group of partners and everyone who backed the game on one of the crowdfunding platforms, then in Steam Early Access for the general public. This page will always contain up-to-date information about the release date.
Closed Alpha

Out Now!
Steam Early Access

Early 2021
Update August 10th, 2020
The official countdown for the Closed Alpha has been started!
Update June 14th, 2020
In a
recent update on the official Dead Matter blog
the team announced that the planned June release will not happen. Development is going good and the game is very close to being ready for the closed Alpha release. Before the end of July is the new release window.
Update February 6th, 2020
The closed alpha release has been delayed yet again, until June 2020. You can read the updated roadmap
here
on the official website.
Update September 11th, 2019
The closed alpha release has been delayed again, until March 2020. This announcement came in form of this
blog post
on the official Dead Matter website.
Update March 1st, 2019
As mentioned in the previous update, a post was made regarding the release schedule. You can read the complete blog post
here
. Long story short; there were some problems slowing down the development and the current goal is to release the closed alpha in summer 2019.
Update November 7th, 2018
The planned closed alpha release has been delayed, you can read the announcement
here
. Currently there is no exact release date, a new announcement will be made by the end of February.
Add Yours
Before posting, please take a moment to read our
Comment Policy
and review our
Privacy Policy
regarding comments.